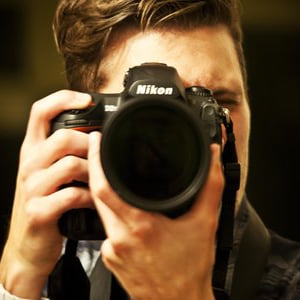 Experience: Based in and around London David has 13 years experience as a Photographer. Specialising in Production Stills, PR and Celebrity shoots.
Photographer:
Companies - Saatchi and Saatchi, St. Luke's, Team Saatchi, Connected Pictures, ContentED, 3DD Productions, Motion Picture House
Brands - EasyJet, Pfizer, Strongbow, Gatecrasher, London Business School, Almar and Marcus Watches, Open MIc UK, DeViehl Ltd.
Celebrities - Ella Eyre, The Kooks, Stuart Pearce, Jimmy Anderson, Example, Chris Kamara, Mark Dolan, Panic! At the Disco, Foster the People, Mark Wright, Rixton, You me at Six, Alesha Dixon, SayLouLou
Studio Assistant:
Iris Studios – London. Assisting on a shoot for Harper's Bazaar feat Elle Macpherson, general running of studio activity and client services
Picture Researcher:
Pop Up films – Researched and sourced appropriate images for Dominos Pizza campaign